Onsite minor procedures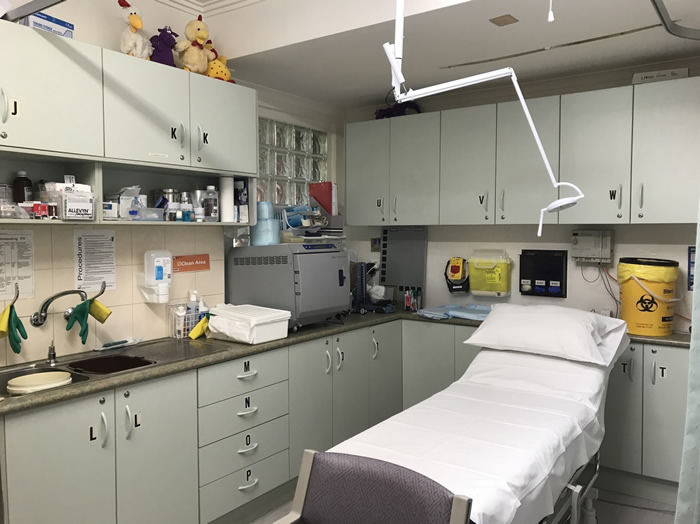 Our doctors can perform procedures in the comfort of our Centre
We can conveniently perform a range of procedures onsite in our modern and comfortable facilities, this will allow us to maintain and monitor each patient after their procedure.
Generally, a minor procedure does not involve anaesthesia or respiratory assistance whilst the procedure is being performed. There is a wide range of procedures that we can perform onsite which enables our patients to feel comfortable in familiar surroundings.
The range of onsite procedures that we will perform are:
Skin procedures / excisions
Cryotherapy
Ingrown toenail surgery
Dressings
Ear Irrigation
If you require any of the above procedures, please book an appointment with one of our doctors to discuss further.